This is the last postcard, received in 2010, and the first one from Poland. It shows Polish town Lochow. It is a small town, I could not find a lot about it in Wikipedia, just this.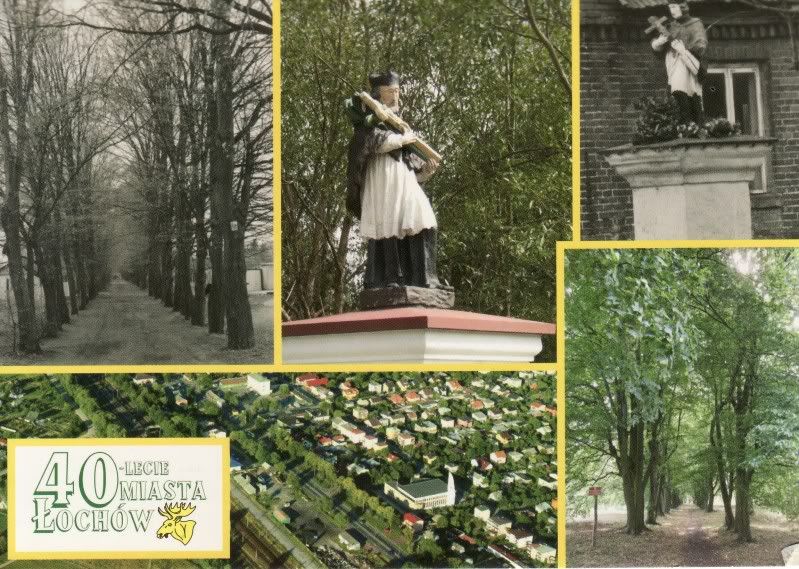 Łochów
is a town in the Mazowieckie voivodship, in the Węgrowskim district, the seat of the urban-rural gmina Łochów. In the years 1975-1998 the city administratively belonged to the Siedlce Voivodeship. According to data from 31 December 2005, the city had 6,654 inhabitants. Łochów is located in the Valley of the Lower Western Bug on Liwiec, adjacent to the large Łochowskie forest.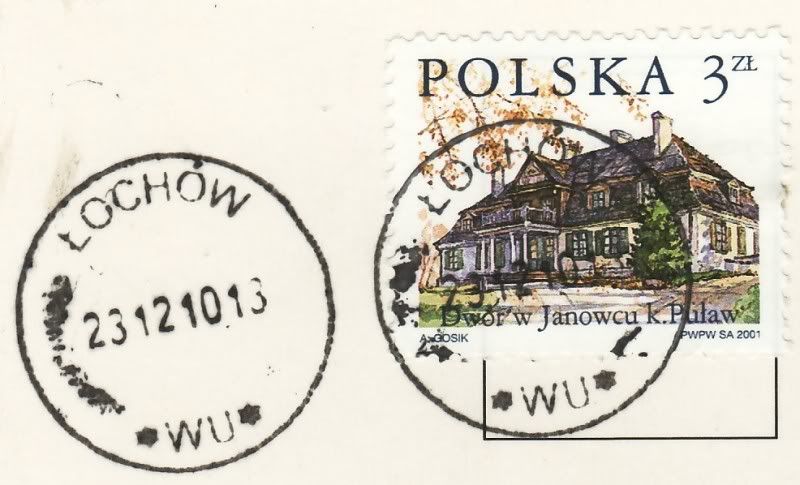 And a stamp shows one of Polish manor houses. This one is called "Dwor w Janowcu k. Pulaw" (Manor in Janowiec near Puławy).